RELAX, REJUVENATE, REBALANCE
Mindheart Saunas
OUR PRODUCTS
Premium Saunas
In order to create the best sauna experience possible, Mindheart Saunas utilizes state-of-the-art sauna production technology. It reaches the temperatures you desire within 30 minutes and maintains them throughout the entire sauna session, detoxifying and energizing your body. Designed to meet both functional and aesthetic needs, Mindheart Saunas are constructed from Canadian Hemlock Timber. Among Mindheart Saunas' many strengths is our ability to provide customers with the perfect sauna based on their own design and specifications outside of our standard specifications. We are happy to accommodate customized orders with a mandatory 50% deposit, which will not be refunded should the customer cancel the order.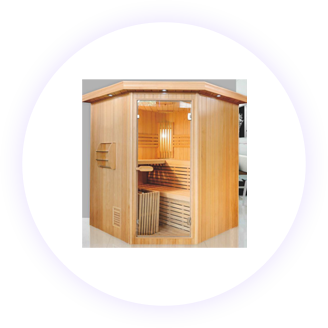 About Mindheart Saunas
Our Story
Founded and operated by Austrian Hardy Heiser, Mindheart Saunas was inspired by the benefits of steam saunas when he trained for the European skiing championships in Lahti, Finland. Health and wellbeing have been strongly associated with regular steam sauna sessions among the locals on the ski jumps.
Hardy moved from Dornbirn, Austria to New Zealand's North Island in 1988. As a sauna enthusiast, the move created some culture shock, but nothing compared to the surprise of discovering that saunas, in the traditional sense, were virtually unknown in this new country. 'Saunas' are correctly referred to as baths in which dry heat and steam are applied to the entire body. In New Zealand, however, the term 'sauna' was used extensively to describe anything related to spas, baths or exclusively applied to leisure establishments with swimming pools located near obscure signs close to the 'spa' area.
Hardy knew right away that he wanted to introduce the wonderful world of sauna culture to New Zealand, hoping that by spreading knowledge and educating others, the popularity of saunas would increase and its amazing benefits would reach a wider audience. Its benefits for purifying, healing and relaxing the body and mind have made it as popular as ever in New Zealand's therapeutic communities. With dry heat, sweat glands open and pores are cleansed and rejuvenated, then deeply relaxed within all body parts to produce a calming picture of health from the outside in.
GET IN TOUCH
Request A Quote
Please don't hesitate to reach out to us if you have questions, would like a quote or need any other assistance. Simply complete the convenient form below and click submit. Someone from Mindheart Saunas will be in touch as soon as possible.